Price

RM999.00

RM1,799.00

Brand
SPECTRA
Availability
1
Shipping Fee
Quantity
Description
Highlight
Artistic design
Triple fan system for reduced drying time
Microfiber prefilter for clean air circulation. In addition to 99.9% disinfection, the microfiber pre-filter allows management for even the air inside the UV sterilizer
Dual UV Lamp
Temperature sensor
Storage system to remain sterile
One-touch control for easy operation
Spacious inside. The upper layer can fit up 16 Spectra wideneck breastmilk bottles.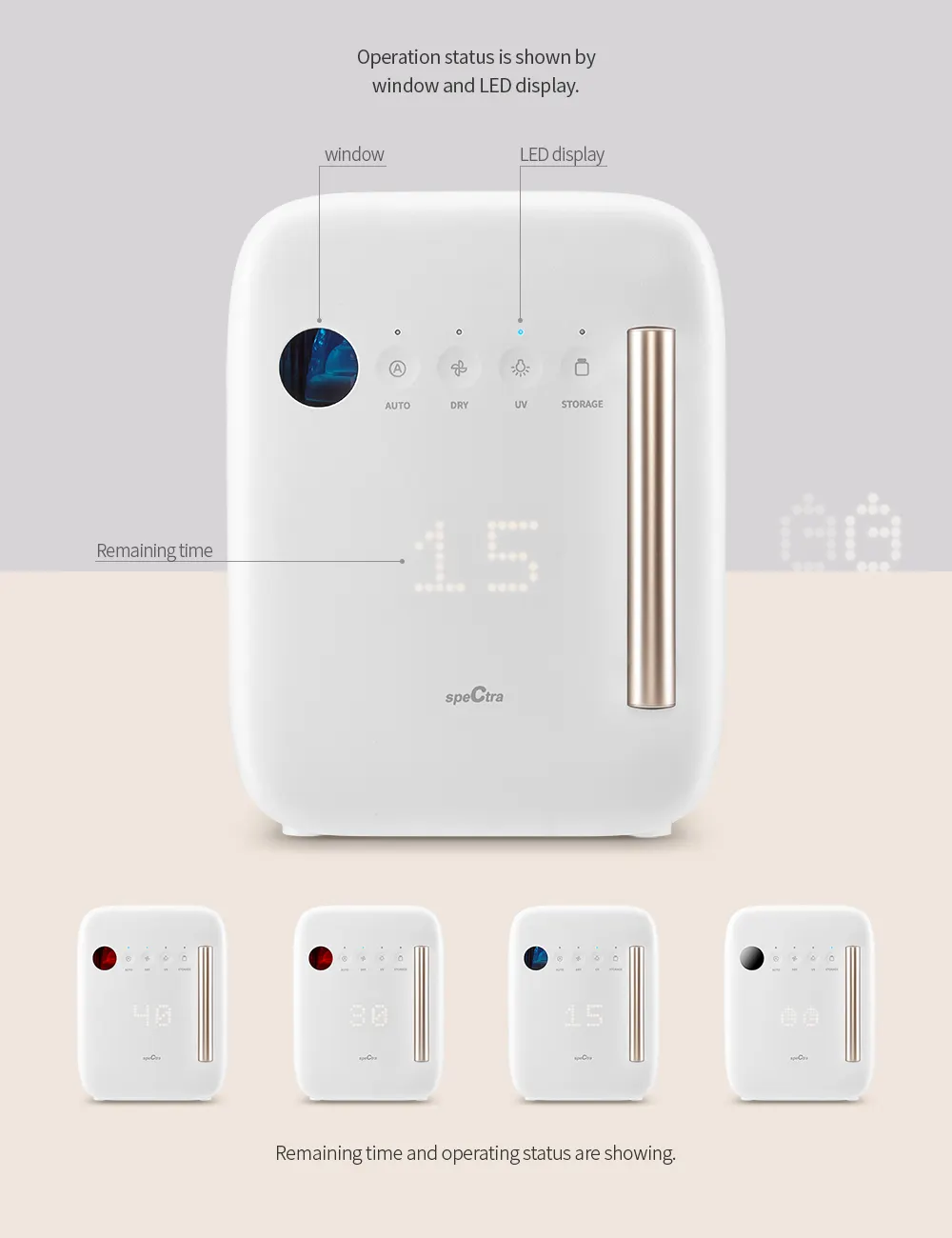 Spectra UV sterilizer NEW Spectra 2020 Touch Panel Baby Bottle UV Sterilizer
Mummy 1st Choice! The hottest in the market now!
Spectra UV Sterilizer is a sterilizer for all baby's equipment, milk bottles, accessories, and baby's toys. You can also store your baby's accessories even though they have been sterilized so that they stay awake for 10 hours In the AUTO system, Spectra UV runs the Fan Feature (drying) before the irradiation process, this aims to reduce bacterial recontamination during the drying process. There is an Auto-Off safety feature on UV lights when the Spectra UV is opened. Using 2 Osram UV lamps made in Italy that can kill germs up to 99.9%
Product Specifications:
Product Size : 290mm(W) X 395mm(D) X 379(H) mm
Product Material : Interior - Stainless / exterior - ABS
Product Color Option - Classy White, Charming Dark Grey
Rated Voltage : AC220V / 60HZ/ Power Consumption : 180W
Drying system / Sterlization Systme : Built-in PTC/ Heater / UV Lamp
Reviews (0)
view all
back
What's in the box
Spectra UV Sterilizer - Classy White