Description
Highlight
Baby's Intelligent Health Manager
Multi-dimensional Growth Index Monitor
Every Millimeter Counts
Built for Precision, Perceives Extremely Subtle Change
Smart App, Baby's Intelligent Health Manager
Enjoyable Interaction Attracts Attention of Kids
Elaborate Meterial Selection, Ultimate Craftsmanship
No Button Design. Auto on and off by stepping on and down. Intelligent reaction, data rapidly appear on screen
1 Year Warranty by Bongmi Malaysia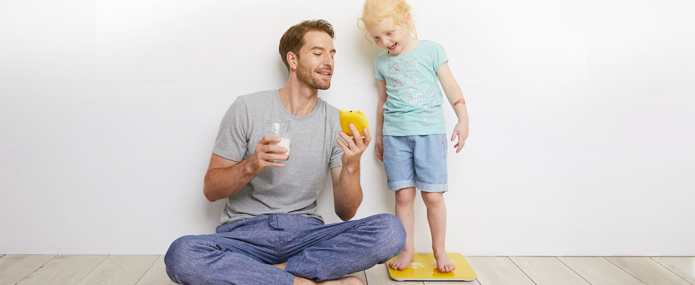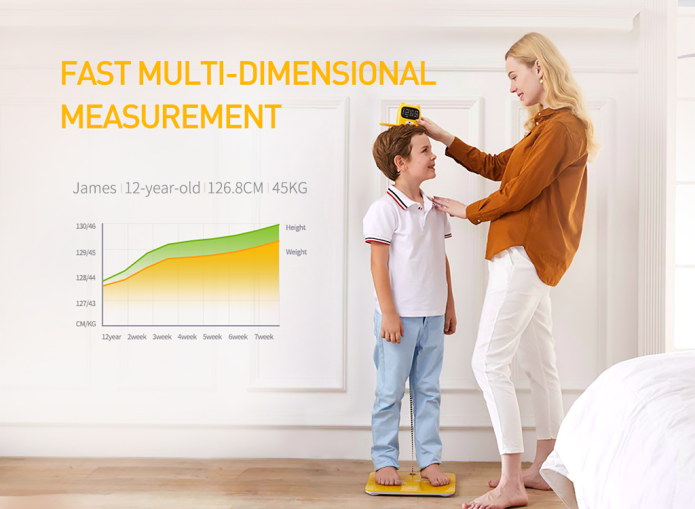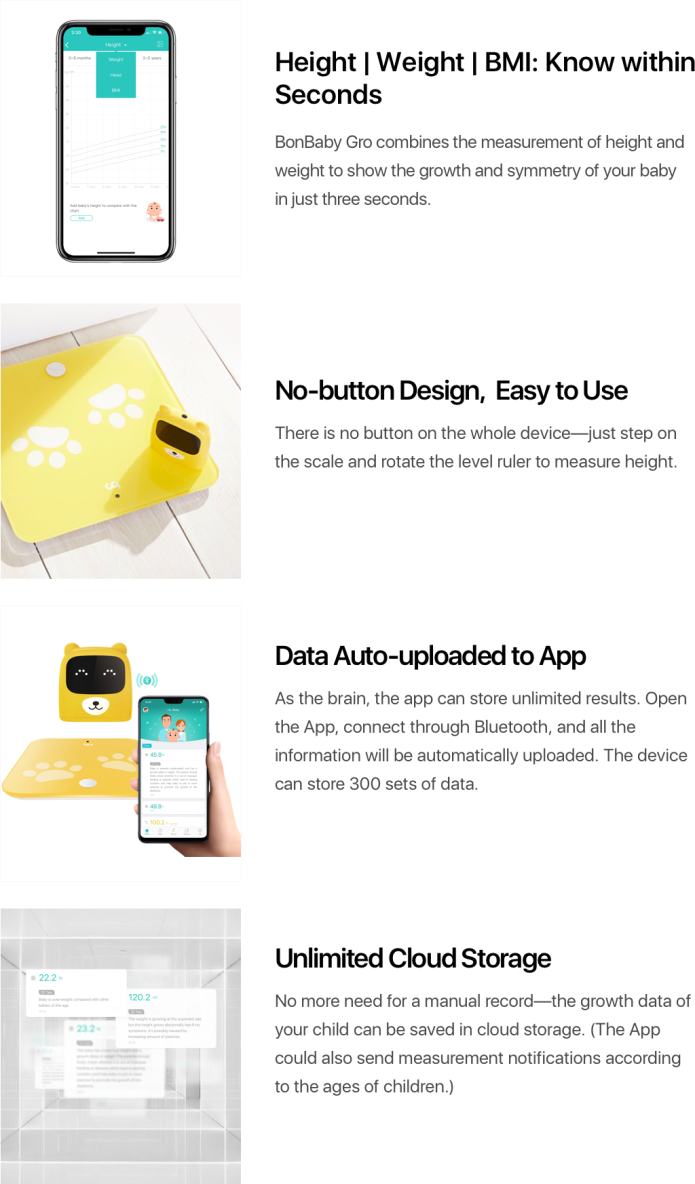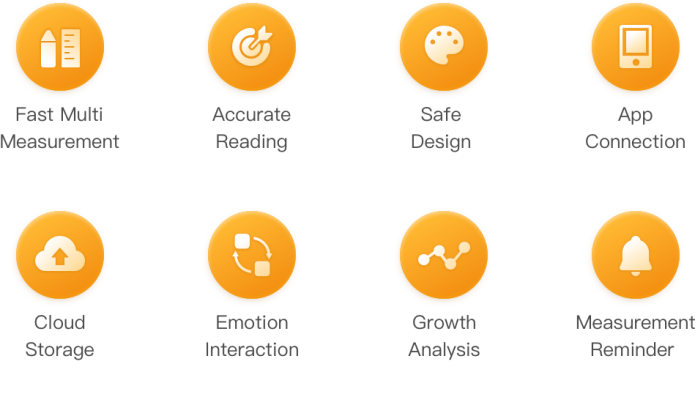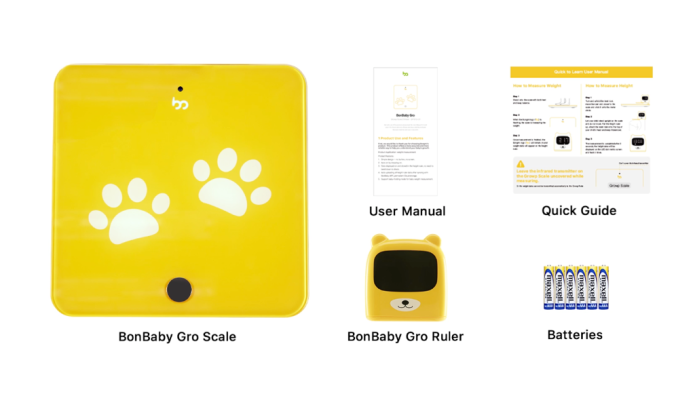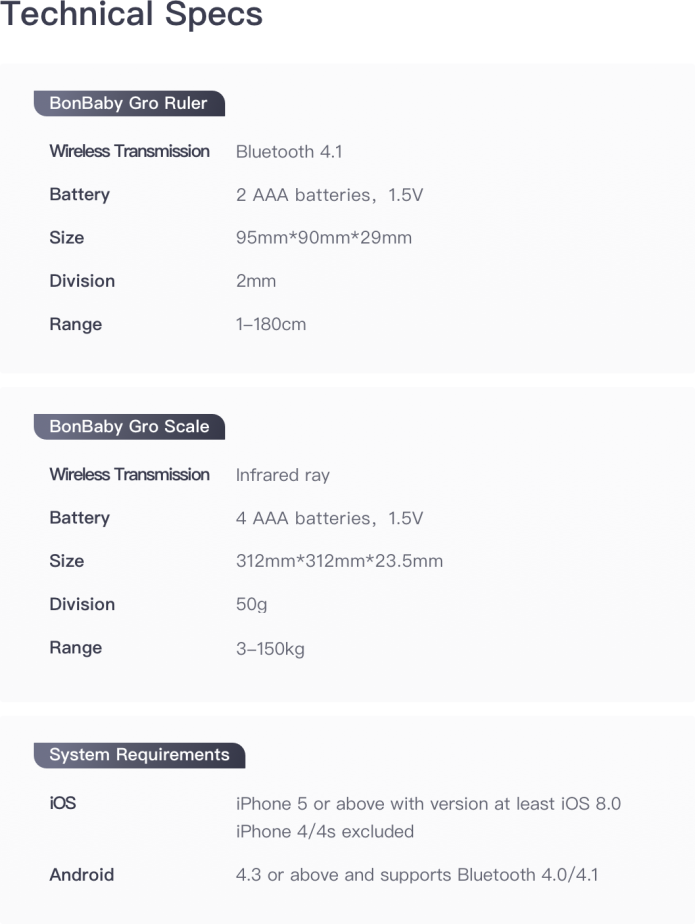 Bongmi Growp Baby's Growth Tracker Weight & Height Scale
BonBaby Gro, a growth tracker we built with love and heart, is the first household growth-management equipment that blends weight and height scale. The BonBaby app can also monitor multi-dimensional growth index, generate an exclusive growth curve and enable technological supervision of your child's growth. We truly believe our efforts can lay a foundation for your baby's lifelong health.
Baby's Intelligent Health Manager
Multi-dimensional Growth Index Monitor
Every Millimeter Counts
Built for Precision, Perceives Extremely Subtle Change
Smart App, Baby's Intelligent Health Manager
Enjoyable Interaction Attracts Attention of Kids
Elaborate Meterial Selection, Ultimate Craftsmanship
No Button Design. Auto on and off by stepping on and down. Intelligent reaction, data rapidly appear on screen
.
Reviews (0)
view all
back
What's in the box
Bongmi Growp Baby's Growth Tracker Weight & Height Scale